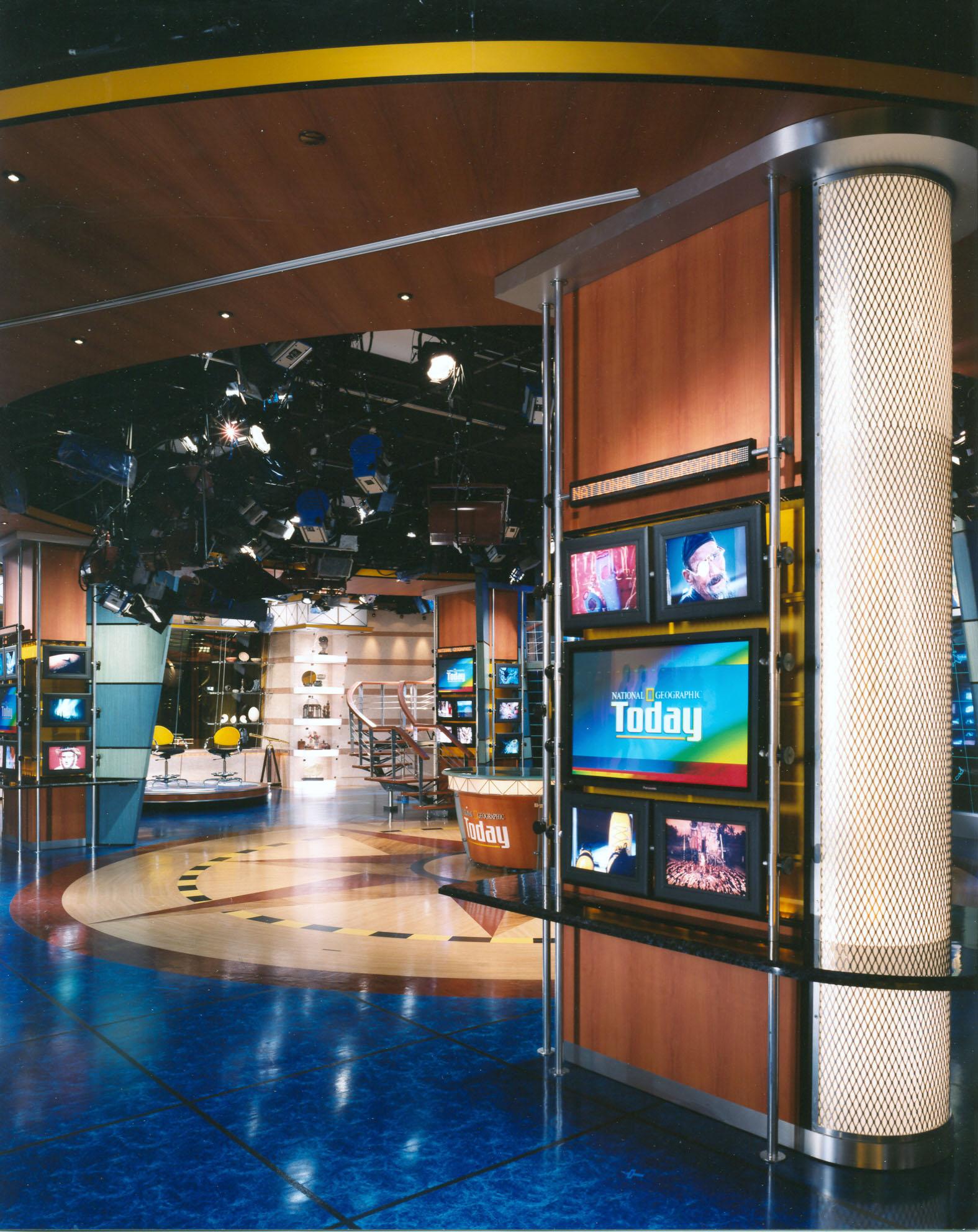 National Geographic Television Studio: Washington, DC
Owner: National Geographic Society
Architect: Janson Design Group
 
Monarc spent eight weeks constructing an integrated state of the art television studio on three floors of a fully occupied building, requiring high levels of security and coordination.
Award: *ABC Award for Quality and Craftsmanship
Tiny Jewel Box: Washington, DC
Owner: Tiny Jewel Box
Architect: Oehrlein & Associates Architects

Formerly known as the Elizabeth Arden Building, this turn of the century, New York style landmark was extensively renovated for one of the most exclusive jewelry retailers in the DC.
Awards: *WBC Craftsmanship Award in Three Categories
*ABC Award of Excellence & Award in Painting
National Association of Home Builders: Washington, DC
Owner: National Association of Home Builders
Architect: Lee Sallee Architects
 
Occupying more than 135,000 sf over 5 floors, NAHB headquarters mission is "to enhance the climate for housing and the building industry". Due to owner delays with completing the base building and releasing the systems furniture, Monarc was challenged with completing the entire office build-out, including "cubicles", using conventional building materials. With three shifts working around the clock, Monarc completed the project in an unprecedented 8 weeks.
TD Bank: Silver Spring, MD
Owner: TD Bank, N.A.
Architect: Greenberg Farrow
 
Located in a former Ruby Tuesday at the City Place Mall in Silver Spring, Maryland, the entire interior was removed to allow for new MEPs and finishes. Because a new vault was required above a full retail space, structural steel was threaded into the existing building to adequate support.
Austrade: Washington, DC
Owner: Embassy of Australia
Architect: E/L Studio
A high profile government entity, Austrade (The Australian Trade Commission) occupies 2,200 sf space in the Embassy of Australia, which includes an open office and video conferencing facilities. The project is highlighted by a 50 ft long mural of the Washington cityscape that serves as the backdrop for global video conferences among the various Austrade offices all over the world.